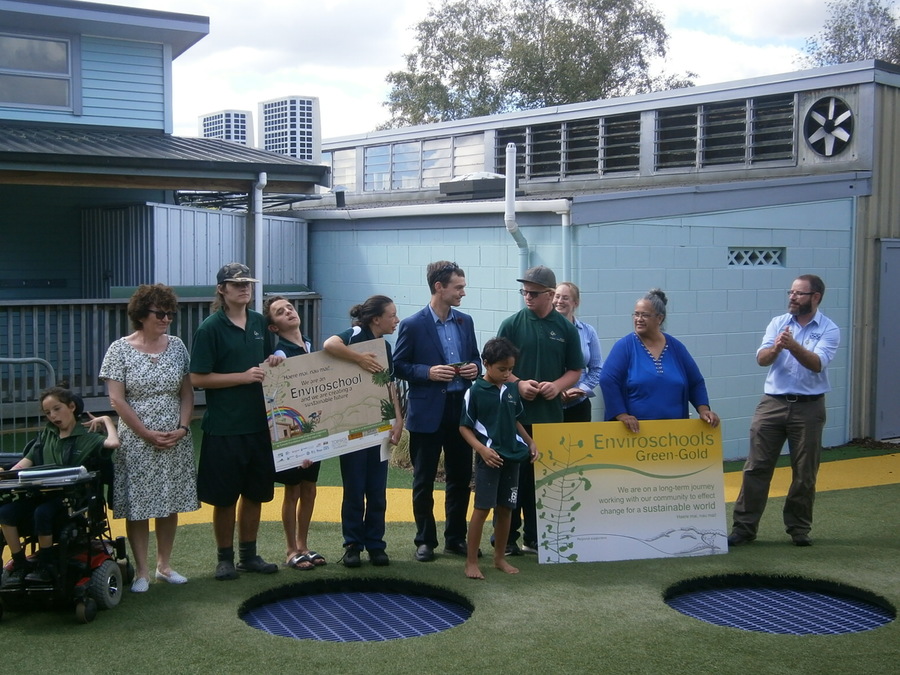 Enviroschools at Goldfields School
In today's world we see, hear and read of the global issues that affect us as individuals, as a nation and as humans, in a fast changing world.
There is widespread concern for the planet as many environmental changes take place at this moment in time, some with benefits and some without.
At that point we consider:
"What needs to happen?
What can I do?
Who will help me?"
Here at Goldfields School, we want to make our students become aware of the environmental issues, the need for sustainability, and to experience those activities that can help them develop skills for living positively and healthily in the future.
Sometimes this is done through some in depth investigation within the classroom to find out what is happening on the local, national or international level – using the internet, posters, topic books, newspaper articles, visuals and lots of discussion.
At other times, it means being outside and learning about/using our own local environments for sustainable living. This includes: garden food production, using special tools and equipment, improving our own school environment, place-studies, community help and contributing alongside other community groups to improve different areas both within our own school campus and outside in the wider community.
Enviroschools programmes aim to bring reflection upon ourselves as learners, to make us question: what we do; how we do it; and why we do it.
At Goldfields School we want our students to be people who care for the health of our environments and who can apply acquired skills to sustainable living for themselves both now and in the future.
In December 2016 we were delighted to be awarded the third of our Enviroschools Awards – a Green-Gold Award this time, and one which reflects the real depth and achievement of the work done by our whole school community. We remain committed to further embedding and developing the philosophy and practices of environmental sustainability within our school and wider community, and look forward especially to seeing all of the plants and trees we have planted establish themselves over the coming years.